The Generator IMS / OMS / WMS
IMS Inventory Management System
OMS Order Management System
WMS Warehouse Management System
Deliver Extraordinary Every Step of the Way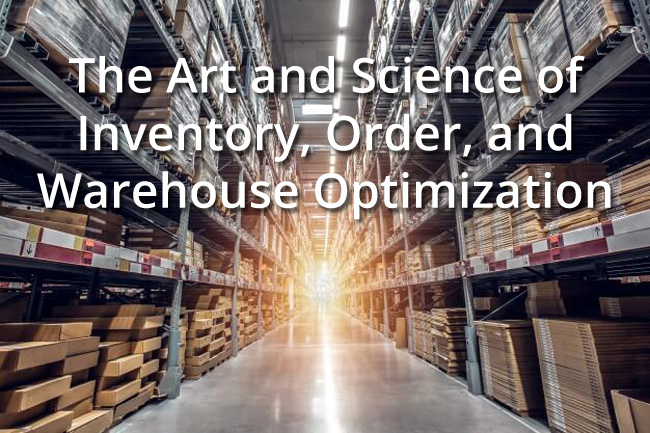 The Generator provides an unparalleled level of functionality into your inventory, order, and warehouse management by uniting IMS, OMS, and WMS. With this cutting-edge tech stack combination you will appreciate a seamless experience with predictable outcomes at every stage of the process. Not only does this new approach allow for reduced overhead costs, but it also creates the highest level of efficiency, allowing you and your customers to be aware of inventory and order status at all times. This provides the confidence that there will always be enough stock available in the pipeline so orders will move swiftly and smoothly throughout the entire fulfillment process.
The Generator can manage inventory across company multiple locations, so you can easily track inventory levels and stock transfers. The Generator's intuitive triad also enhances data collection and the reporting between modules and locations. The platform offers integrations with other systems and with third-party logistics to further reduce transportation costs and acquire real-time accurate shipping rates. With the Generator, your business will delivery extraordinary every step of the way.
More Than End-to-End Fulfillment
The Generator IMS, OMS, and WMS is a combination that allows businesses to better manage their entire order to fulfillment journey, from the moment an order is placed to its delivery to the customer, and everything in between.
In this ever-evolving omnichannel business world, customers on every level have come to expect a seamless experience when placing orders. Therefore it is essential to keep them updated at each step of the journey with emails, text messages, and other means of communication. These touch points are key to providing an exceptional customer experience while securing customer loyalty and recurring revenue. With the Generator, businesses can coordinate inventory management, order management, warehouse management, packaging, and shipping, while also giving constant visibility into an order's progress.
Ultimately, the Generator's IMS, OMS, and WMS tech stack enables businesses to accurately control all aspects of the entire process, automate redundancy, speed the processing time of orders through the warehouse, and streamline work flows, leading to a more precise, efficient, and timely delivery of orders.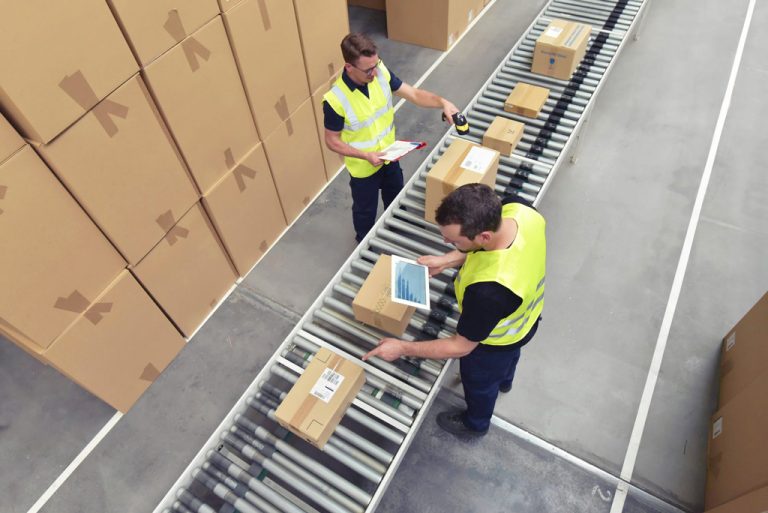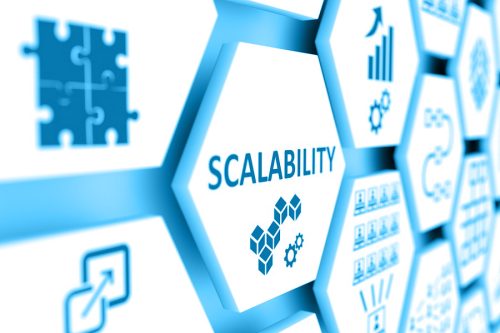 The Generator is designed to provide easy scaling as the business grows and requires more inventory, higher order volumes, and more warehouse management functionality. 
The platform's modular architecture allows for seamless integration of new modules as needed adding the ability to expand the platform with new features and functions that meet the needs and requirements of a growing business. The Generator system is built for optimized for performance and can handle large volumes of orders and data with ease. The platform's ability to integrate with other systems makes it possible to easily extend its reach across the entire business. 
All of these features make the Generator an excellent choice for any business looking to scale their inventory, order, and warehouse management capabilities.
The Generator offers an unparalleled level of flexibility to companies of all sizes and industries. It allows users to easily adapt and customize the system to meet their specific needs, such as setting up automated replenishment rules, or setting up alerts or notifications when inventory levels reach a certain threshold. 
The Generator platform can be integrated with other enterprise applications, such as ERP and accounting systems, enabling users to have a unified feature set across multiple systems.
 The flexibility of the Generator makes it the right choice for any business that needs to optimize their operations.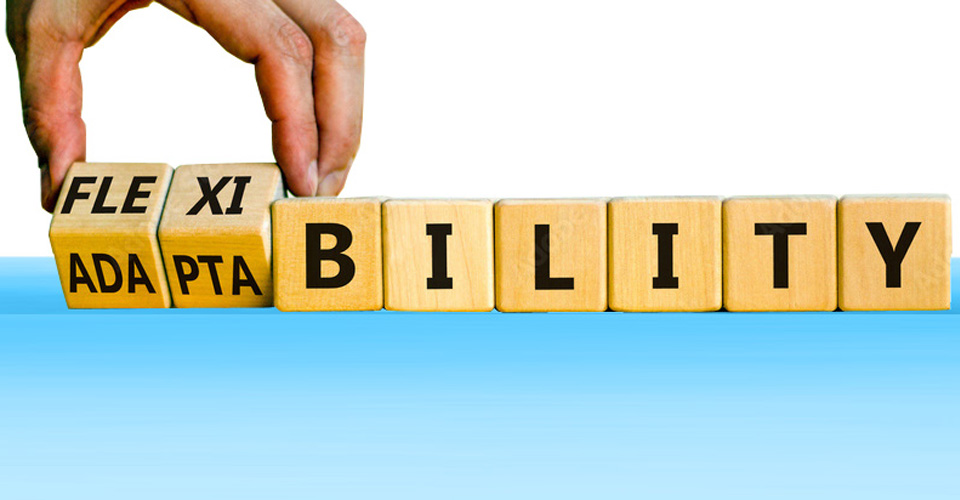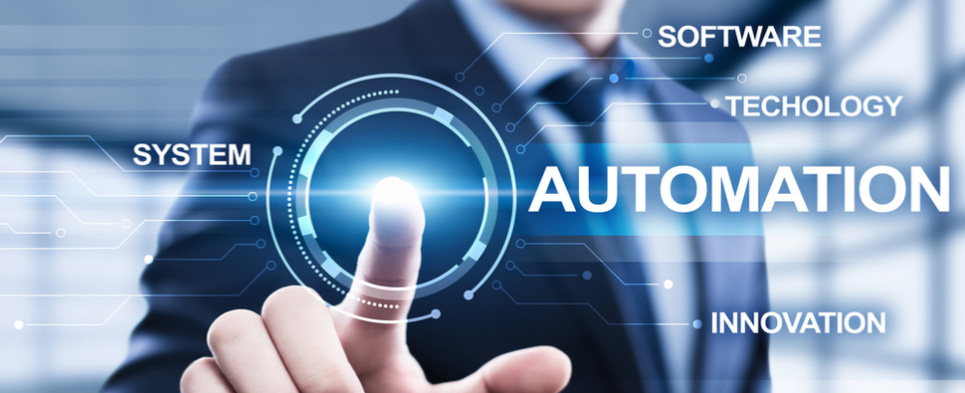 Automation is built into every module within the Generator and this attention to detail provides a comprehensive solution that enables businesses to better manage their inventory, order, and warehouse more efficiently. The Generator automates the entire process, from ordering, replenishment, managing stock levels, and tracking to automated purchasing rules, automated optimum inventory levels and alerts, while providing real-time visibility into inventory levels and movements throughout the fulfillment journey. 
The Generator's intuitive automation eliminates redundant tasks and the need for many time-consuming manual processes, saving money while ensuring accuracy and reliability. Automation also helps to better monitor and manage all steps in the end-to-end fulfillment process, reducing back orders and allowing for more efficient replenishment and forecasting.
Utilization or integration with the Generator allows businesses to easily track and make informed decisions about the inventory, order fulfillment, and warehouse operations. The Generator IMS / OMS/ WMS integrates with existing modules such as B2B and B2C eCommerce, Marketing Automation, Multi-Store Turnkey, PIM /DAM/ CMS, etc., and numerous accounting and other third-party Enterprise Resource Planning (ERP) systems. This integration allows businesses to have more accurate data from multiple sources, saving them time in the decision-making process. The platform also provides real-time access to inventory information, allowing businesses to quickly adjust their supply chain operations further reducing the risk of back orders and lost sales.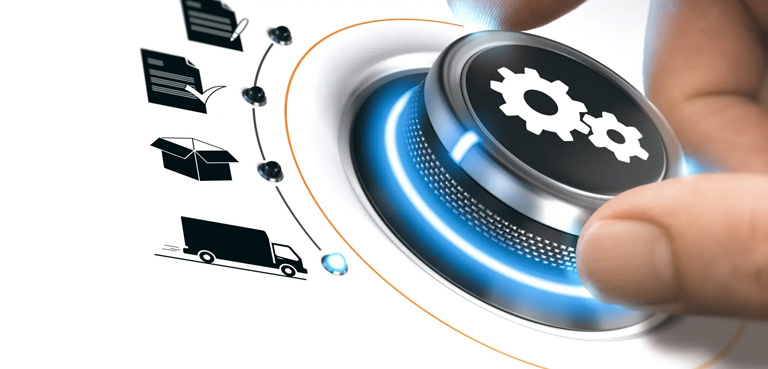 Analytics play an important role within the core of the Generator. With the platform's extensive use of analytics, the system can track and analyze customer information to identify trends to make better decisions. By tracking customer data, the system can also predict customer demand and improve stock levels. Analytics also allow the system to make more informed decisions about inventory levels and stock availability. As a result, businesses can reduce overhead costs by having the right amount of inventory on hand at all times. The use of the Generator's built-in analytics also enables businesses to better optimize their inventory, order, and warehouse management processes, which in turn increases efficiency, productivity, and overall profitability.
The Generator is cloud-based and built to handle high-volume data storage and transaction processing while providing a reliable, secure, and resilient system.
The platform is designed to scale up, allowing it to manage larger datasets. With its next-level robust architecture, the Generator IMS / OMS / WMS platform is built to optimize and enhance all the processes necessary for better inventory, order, and warehouse management.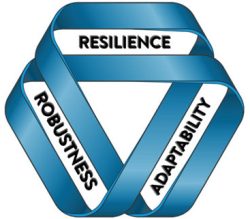 The Generator IMS / OMS / WMS Features
✓ Automated inventory management: Track inventory levels in real-time, reorder points, and stock replenishment to quickly identify any discrepancies
✓ Barcode scanning: Quickly scan items for accurate inventory, fulfillment, and tracking
✓ Multi-location support: Manage inventory across multiple company locations, so you can easily track inventory levels and transfers
✓ Automated order management: Quickly and accurately manage inventory, order fulfillment, and shipping with minimal manual intervention
✓ Automated Billing and Invoicing: Set-up rules for the automation and sending of invoices to customers on a one-time or recurring cadence that you set
✓ Flexible Automated Order Processing: Allows for the processing of drop-shipping, split shipments, and back-orders
✓ Automated Replenishment: Inventory management that leverages integrated demand forecasting to create automatic replenishment plans and orders
✓ Automated Inventory Kitting: Components of items within a kit are shown through the assembly process
✓ Order tracking: Track orders from the time they are placed to the time they are delivered
✓ Customer management: The Generator's built-in Customer Relationship Management (CRM) is included, featuring detailed customer and sales pipelines
✓ Vendor management: Manage vendors, their products, and purchase orders, so you can easily keep track of what you need to order and when
✓ International Business: Export packing documents are complete with the country of origin and Harmonized Trade Codes
✓ Integration: Integrate with other systems, such as accounting, ERP, shipping, and customer relationship management (CRM) systems
✓ Mobile access: Access your inventory management system on the go, so you can stay on top of your inventory levels no matter where you are
✓ Shipping and Receiving: Track and manage all steps including inventory, picking, put away, location, shipping, and tracking
✓ Warehouse Layout and Design: Assign products to the proper location to maximize efficiencies and speed up order picking and fulfillment
✓ Automated Cycle Counting: Using barcodes for tracking inventory levels and their movements automates the management side of inventory control
✓ Automated Returns Processing: Reduces the time and labor needed to manage returns
✓ Reporting and analytics: Generate reports and analyze data to gain insight into your inventory levels and trends
✓ Security and Compliance: PCI compliant customer data with secure authentication and encryption to ensure secure transactions
Why Run Your Business on the Generator ?
Comprehensive: The Generator is an innovative suite of modules that provide comprehensive applications to better manage all aspects of the business
Scalability:

Flexible and customizable with a company's needs, allowing it to grow with the company as it expands

Automation: Able to automate many of the redundant processes that are traditionally done manually
ROI: Affordable for any size business. Cost-effective system and operational efficiencies that save significant time and money overall
Collaboration: Enables collaboration between departments, allowing for more streamlined, efficient, and effective workflows
User Experience: Provides a user-friendly interface and experience for employees, customers, and partners for easy utilization
Integrations: Integrates with hundreds of other existing systems, allowing for a seamless flow of data and information
Globalization: Global ready with multiple languages, currencies, value-added tax (VAT), country of origin, and Harmonized Tariff Schedule (HTS) codes
Analytics: Data-driven insights, analytics and reporting capabilities that allow businesses to make more informed decisions
Data Security: PCI compliant enterprise-level secure environment for the data storage and processing of large volumes of orders
Fast Flexible Deployment: With over 20 years of experience, we are committed to working with your team to ensure swift and efficient deployment