Pro-Active eCommerce B2C / POS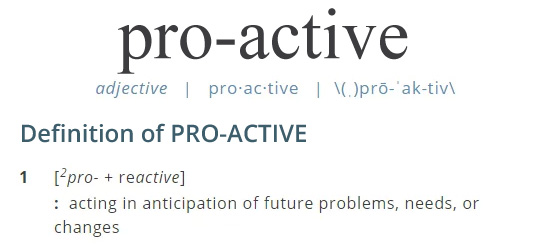 Tomorrows eCommerce, Today
 The Pro-Active eCommerce platform is an industry-leading comprehensive solution for businesses looking to expand their online presence and increase their revenues in multiple sales channels. Pro-Active comes with a wide range of features and functionality that make it easy to create and manage an online store. 
With Pro-Active, businesses can quickly and easily deliver differentiated commerce experiences online to manage orders, customers, inventory, process payments, automate marketing, purchase orders, set staff access, and track orders, and comes complete with a robust point of sales (POS) for in-store or phone orders.
All the Features You Need
Pro-Active's built-in feature-rich e-commerce platform outperforms websites that use plug-ins from third-party developers. Pro-Active all-in-one platform offers a comprehensive suite of features and tools that are designed to work together seamlessly, allowing users to easily create an omnichannel eCommerce website that meets their needs.
Pro-Active customers don't have to spend time and money searching for and integrating costly third-party plug-ins which are time-consuming and require constant updating.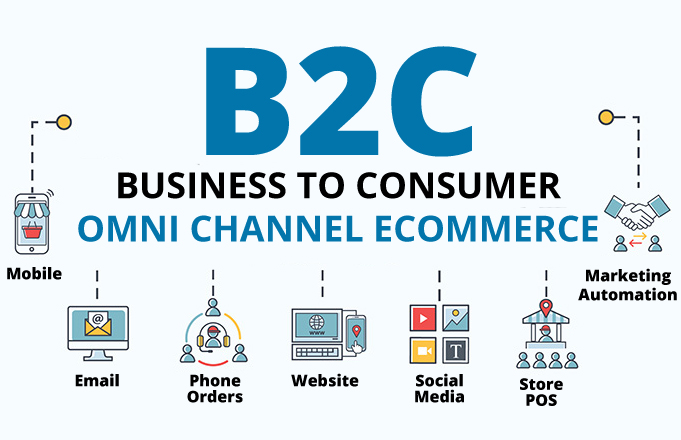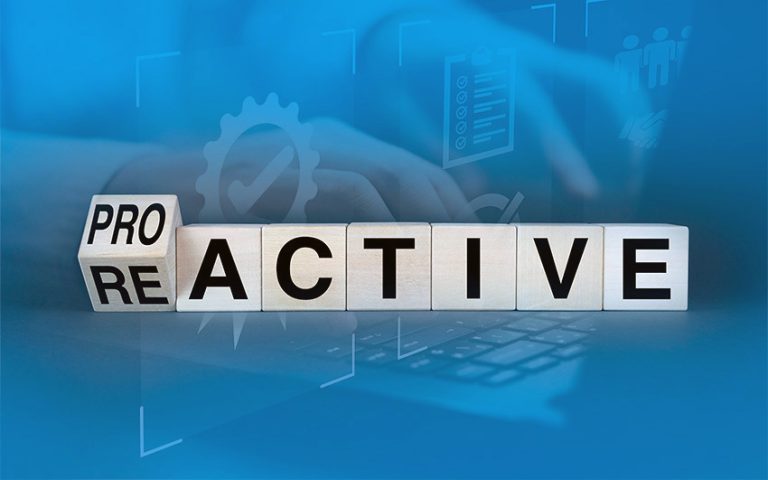 Pro-Active comes complete with all features and functionality that a business needs for versatile and innovative online sales and marketing. 
The Pro-Active platform is built to be intuitive, user-friendly, scalable, and can be tailored to the specific needs of any business.  With Pro-Active's extensive omnichannel sales and marketing tools, businesses can effectively target and attract more customers that will easily find exactly what they are looking for, leading to higher conversion rates and long term sales growth.
Cutting-Edge Solutions Pro-Active platform delivers the future of omnichannel eCommerce – today.
Front-End Customer Experience
Customers see recently viewed items
Sort by price
Sort by Brand / manufacturer / price / refinement
Sort by description / key words
Items placed on-sale appear on home page
"Share This" link drop-down
Printable catalog tool
Easy one-page checkout system
"Call for price" option
One-click add to cart
Product comparison tool
"Share this" pop-up box to social links
Create cross-sells for related products
"Other customers bought…" dynamically created
Users can enter gift messages
Automated email order confirmations
"Like" button for Facebook
"Follow Us" on Twitter
Product reviews
Product reviews may be edited
Tell a Friend
Share your Wish List with friends
Create accounts any time while browsing or during checkout
Guest checkout
Online order status and history
Recently ordered items
Address Book with default billing and shipping addresses
Customers may create wish lists
Newsletter subscription management
Inventory, Products & Merchandising
Gross Profit Margin Manager by brand, category, or global settings

Edits allowed for taxable or non-taxable items
Product availability settings
Select in-store or online-only options
Enable free shipping on a global or per-product basis
Create your own unique product bundles
Automatically calculates savings and percentages
Set a unique SKU for each product
Set stock on hand for each product option
One-click packing slip and invoice creator
Per-product inventory levels
Detailed sales report shows products purchased ranking
Disables purchasing when out of stock
Export orders in Excel and XML
Shipping confirmation may be sent within the order screen
The user entered Gift Message
Create unlimited discount codes at percentage or dollar amounts
Editable Tax Rates settings
State-based tax zones
Country-based tax zones
Prices include / exclude tax
Tax rate displays in store
Tax shown on invoices, etc
Sell locally, nationally, or international
Order Information
Dashboard view order management
View complete order details
Edit orders
View / edit sales, rental and lease to own orders

Print custom packing slip

Print custom invoices
Export order detail as CSV file
Export orders as an XML file
Custom order statuses (pending, processing, shipped, backorder, etc.)
Unlimited email templates (customer welcome, order responses, etc.)
Product Manager
Unlimited categories and products
Per category SEO page title and meta tags
Per category SEO customizable page heading
Cross sell and upsell sell products
Have unlimited brands and manufacturers with logos
Product Reviews can be moderated before they are posted
Product Expected Date (for pre-orders or low stock levels)
Set  product refinement options, such as color, size, material, etc.
Import Products via CSV
Update Products via CSV
Import Product Refinements via CSV

Export Categories via CSV

GPM Manager (Gross Profit Margin) set pricing based on GPM percent off
Marketing
Affiliate and discount codes
Affiliate organizations
Discount codes may be split for selling to organizations, schools, etc.
Cart Discount Tool allows global discounts and dollar thresholds
The "Dangling Carrot" tool tells how much more for Free Shipping
Built-in Contest Manager
Products can be placed "on sale"
Newsletter Manager allows for custom newsletters 
Customers
View all customers and details
Reset customers passwords
Send customized targeted emails to customers or groups
Send newsletters to customers or groups
Export Customers as a CSV file
Site Settings
Select from dozens of pre-loaded templates
Template customizer to edit templates
Upload logos for the site, packing slip, invoice, newsletter, favicon, etc.
Select either a horizontal or vertical menu
Add custom links to the menu bar
Show categories and brands available on the menu
Slide Show Banner ability to be linked to products, categories, pages
Add links to your social media pages with social media icons
Multiple Shipping Options, including live rates from UPS, USPS, FedEx, etc.
Set Zone Rates, Table Rates, Free Shipping, and In-Store Pick-Up
Payment Options from Authorize.net, PayPal, Net Terms, COD, and more
Order Total Module can be customized specifically to your needs
Set Multiple Tax Zones, Tax Rates, and Tax Classes
Enable or Disable Multiple Countries
Accept Multiple Currencies, US Dollar, Canadian, British Pound, and More
Site Configuration
Customize Store Settings, shipping address, billing address, and more

Display Product Availability

Set Manager Override Code
Allow Affiliate Login
Google Analytics Code can be entered from admin panel
Set number of products per search results
Display Best Sellers
Recommended Products
Set Length of Time for New Product Age
Set Default Shipping programs
Adjust tare weight for packing
Choice to Display Shipping Weight
Set default size of small images and brand logos
Set Stock to be subtracted from inventory
Set Re-Order Levels
eBay easy listing and export tool
Allow orders to Be InfoSynced to vendors for fullfilment
Set-up Drawings and Contests
Allow Google Checkout
Enable Scheduler for appointments, classes, lessons and More
Create Staff Bio Pages
Enable Auto-Billing for items on repeat order
Site Tools
Responsive website design
Dozens pre-loaded themes
Create and add your own additional pages
Modify your own template files
Edit HTML and CSS via the admin panel
Create your own category structure
Upload your logo and images at any time
Change website text using rich text editors
Add Informational Pages
Add Landing Pages
Site Statistics
View number of people online
View Best Sellers
See Most Viewed Products
See Conversion Rates
Unsold Cart Manager
Detailed order and customer statistics
Channel Management
Google Shopping
eBay product uploads, updates, and inventory management
eBay order retrieval, shipping updates, and customer notifications
Reverb product uploads, updates, and inventory management
Reverb order retrieval, shipping updates, and customer notifications
SEO Tools
Customize Page Title and Meta Tags per product and/or category
Customize Page Heading per product and/or category
Per-page optimization (title, META, etc)
Per-product optimization (title, META, etc)
SEO-friendly product links
SEO-friendly category links
SEO-friendly brand links
SEO-friendly search links
SEO-friendly page links
Custom product image alt text
"Catch-all" SEO keyword and phrase editor
Custom product URLs
Custom web page URLs
Easy link creation within pages
Custom product image alt text
HTML is easily parsed by search spiders
Built-in Shipping Modules
Free Shipping
USPS
UPS
FedEx
Flat Rate
Table Rates
Zone Rates
Per Item
Store Pick-Up option
Ship Station, Ship Rush, Shippo 
Built-in Payment Modules
Authorize.net Credit Card AIM
Authorize.net Credit Card SIM
Cash (In-Store)
Manual Credit Card (To run through a virtual or in-store terminal)
Credit Card + Gift Card
COD (Cash on Delivery)
First Data Payeezy Credit Card AIM
iPayment
Check/Money Order
PayPal Website Payments Standard
PayPal Express Checkout
2CheckOut
PSiGate
Net Terms
Google Pay
Products and Merchandising
Sell physical and / or digital products
Add products individually 
Bulk import your own products
Create your own category structure
Dynamically creates class ID numbers
Parent / Child product capable
Description editing via Rich Text Editor (WYSIWYG)
Description preview window
Embed YouTube videos in the product description
Sell / auction products on eBay in a few clicks
Export products for google shopping
Built-in image gallery complete with thumbnails
Add downloadable PDFs, spec sheets, audio & video clips
"Call for pricing" option
Built-in rental and lease-to-own module
Create product subcategories
Export products for bulk update in Excel
Create manufacturers with logos
Add products to unlimited categories
Content Management System
100% cloud browser-based
Create your own pages
Display returns policies, etc
Easy-to-use rich text editor editor
Contact Us page
Easy category management copy/move functions
Change website text using rich text editors
Create and edit email templates from the control panel
Hosting & Security
Enterprise-grade network architecture
Level 1 certified PCI compliant
SAS type II certified data center
Hacker deterrent security provisioning
                                         Get Your Employees Out from Behind the Counter to Sell Everywhere!
Pro-Active Point of Sale Features
POS includes all Pro-Active features
POS inventory is always in sync with website
Sell Everywhere, mobile and in-store checkout
Works with any PC, tablet or smartphone
Combine In-store & online sales
Advanced multifaceted search functionality
Special order capability
Search by product, barcode or model Number
Attribute specific sales to staff member
Manager approvals
Individual staff POS Logins
Sales Reports by Cashier
Customizable customer sales receipts, print or email 

Taxes automatically calculated

Bar code scanner support
Camera bar code scanner
Customer in-store pick-up or deliveries
Order history

Cash tracking

Rewards / loyalty programs
Buy in store – ship to customer
Dashboard complete overview
iPad / Tablet support for sales staff
Mobile checkout experience in-store

Suggested / recommended products for add-on sales

POS in-store checkout credit card capture

Purchase order to vendors, processing and receiving 
Creating POs and adding products
Instant inventory reconciliation
Online orders can be combined with in-store purchases in one transaction reconciliat