Generator
All-In-One
Commerce
Platform
Generator All-in-One Platform
With the Generator all-in-one platform, you don't have to have multiple systems to get the very best in next-generation multichannel sales capabilities, resourceful management, and omnichannel marketing automation.
The Generator includes all the elements you need to run your business using one platform. The Generator features a built-in CRM, Email Marketing Tools, Marketing Automation, Automatic Drip Campaigns, Multi-Store eCommerce, Vendor Connectivity, Print Catalog Production, Online Catalogs, Content Publication, Inventory Management, Warehouse Management, and much more.
With over 25 years as trusted software developers to small to medium sized business suppliers and retailers, we've walked in your shoes and know the smallest details in creating the right business-building tools required to thrive, like advanced pricing controls, multi-store eCommerce, marketplace sales connections, catalog creation, sales flyers, price list builder, email marketing, automated sales cycles and drip marketing, CRM, form builder, page builder, vendor data connect, currencies, languages, advanced search technologies, and much more, all built-in as one powerfully integrated B2B / B2C / B2B2C / B2B2X offering. 
The Generator platform has all of these features and more for maximizing your business. Our platform allows you to integrate other components as well. Imagine not having to worry about making sure all of these components work together. With the Generator, we make your job more manageable. In addition, the Generator seamlessly integrates with popular accounting software, including Quickbooks, Sage, and more.
Maximize efficiencies with product data in one central repository
Re-purpose and effectively coordinate product information consistently across multiple sales channels
Instantly create a Business to Business website (B2B) with every world-class feature
Increase sales and streamline the process in market channels, including Amazon, eBay, Walmart, Reverb, and more.
Improve your customer buying experience and brand loyalty
Instantly create dealer websites, or in-store sales kiosks, complete with their own branding and prices
Manage and deliver consistent product data feed to UNLIMITED websites – simultaneously
Reduces digital and print development time and cost by up to 90%
Immediate real-time for e-publishing media production
Effectively and accurately manage product content for simultaneous internet and print production
Reduce costs in sales, marketing, and IT
Simplified flow of product information between departments throughout the enterprise
Significantly shorten the product time-to-market cycle
Content and Product Information Management
The Generator offers a centralized hub for product information, digital assets, and content for working on websites, catalogs, brochures, ads, price lists, order forms, and other sales and marketing materials.
This interactive combination effectively simplifies the process of content creation, and customization, removing redundancies and speeding up publication time – which ultimately reduces production time and all associated costs.
The Generator system's single source of truth ensures that the information is always correct and up to date, resulting in a more agile and efficient workflow that intuitively connects with all of the company's sales and marketing channels.
Enter product information one time that can be instantly repurposed
Automatically generates both print and web images from a single image file
Detailed product descriptions, bullet points, notes, videos, and spec sheets can be added to any product
Product information updates happen instantly, ensuring accuracy and uniformity
Coordinate all product information consistently across channels
Create informational and landing pages
Enterprise Order Management
Generator Enterprise Order Management is your business operating system for efficiency and productivity, while constantly driving sales, cost savings, and improved margins
A rich feature system that includes order management, multichannel management, inventory management, purchasing, insightful reporting, and analytics
Designed to move orders quickly and efficiently from capture to warehouse and ultimately fulfillment, the customer remains the center of your operation at all times
Smoothly coordinates order management across sales and fulfillment channels
Intuitive order pick tickets allow orders to be pulled in a logical flow based on the item's warehouse location
Set employees and sales representatives to specific tasks or pages within the order process to perform roles or functions
Beginning to end, a streamlined and effective order management process for your business
CRM – Customer Relationship Management
As a business leader, you are well aware of the importance of having a good Customer Relations Management system (CRM), to stay informed on your entire sales process. The Generator CRM is a powerful tool for creating a successful sales team, as it ensures that customer relationships are tracked properly and managed effectively.
With the Generator CRM system, managers and sales teams can easily track all customer interactions, including emails, phone calls, B2B website browsing history, marketing campaigns and other forms of contact. This helps sales teams to better understand their customers' needs and preferences, and to tailor their sales strategies accordingly. Additionally, a CRM system can help sales teams to identify potential leads and opportunities, and to track the progress of their sales efforts.
The Generator CRM system helps to streamline the sales process, making it easier for sales teams to close deals. By having all customer information in one place, sales teams can quickly access the data they need to make informed decisions. This helps to reduce the amount of time spent on administrative tasks, allowing sales teams to focus on what matters most: closing deals.
✓ Contact Management: Store and manage contact information, such as customer names, addresses, phone numbers, and email addresses.
✓ Lead Tracking: Track leads from initial contact to various sales stages to conversion.
✓ Automation: Automate tasks such as phone dialing, emails, email campaigns, B2B website browsing history, customer segmentation, and lead scoring.
✓ Campaign Management: Create and manage marketing and automated drip sales campaigns.
✓ Customization: Customize the system to meet specific business needs.of the sales team, sales pipeline specifics, and management
✓ Customer Support: Provide customer support via phone, email, or chat.
✓ Integration: Integrate with hundreds of other existing systems, allowing for a seamless flow of data and information
✓ Social Media Integration: Integrate with social media platforms to monitor customer conversations and respond to inquiries.
✓ Reporting and Analytics: Generate reports and analyze customer data to gain insights.
✓ Security: PCI compliant enterprise-level secure environment for the processing and storage of data
Generator Vendor Connect Portal...You Need It!
Vendors save you time and money by eliminating tedious data entry for your product managers, while helping to guarantee that each vendor's product information is always up-to-date.
Vendors log in to update their product information, including cost price, descriptions, images, bullet points, refinements, weights, dimensions, master and inner carton information, videos, drawings, or schematics.
Changes made by vendors to their product information are placed into a vendor data holding/pending area.
Products changed by the vendors are not changed on the website or in the Generator product database until approved by you for import or updating.
✓ End Redundancy: Each vendor has their own portal page to only view and update their own products
✓ Updating: Vendors are assigned their login information and a link to update their data
✓ New Uploads: Vendors easily upload the new product information into a provided import for your approval
✓ Reminder intervals: Set the number of days you want a vendor to check their data for updating and a reminder email will be sent
✓ New and Updated Data: The vendor's new or updated data is held for your approval before final importing or updating
✓ Sale Items: Vendors can offer a discount or a sale price on items for a specific time period
✓ Speed to Market: Vendors uploading new products and updating current products increase sales and speed time to market
Business to Business eCommerce
The Generator B2B is the Next Level eCommerce Solution
Delivering an unparalleled experience for your business and your customers in every aspect, and every step of the way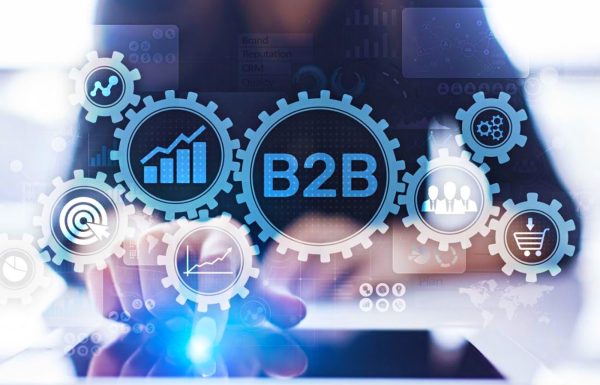 Today's business-to-business (B2B) buyers are busy professionals that prefer efficient time saving self-serve when possible and are increasingly more demanding. The bar is set high in their expectation of a productive fast-paced eCommerce process, and in how they want to work effectively with suppliers. The Generator ensures that these buyers, who are your customers, will have a superior buying experience by creating an intuitive, smooth eCommerce flow throughout their entire buying and fulfillment journey. The Generator is built from the ground up for B2B companies in need of more effective sales and marketing driven eCommerce touch points. The scalable platform can easily integrate with existing systems, and not only provides outstanding e-Commerce, but it also streamlines all related business workflows in the process, delivering greater efficiency and more cost-effective operations.
The innovative platform combines a comprehensive tech stack for inventory, order, and warehouse management systems. It is designed to meet the needs of growing businesses of all sizes, from small businesses to large enterprises. By combining inventory management (IMS) with order management (OMS) and warehouse management (WMS), the Generator ensures superior fulfillment processes. 
The Generator allows businesses to maintain accurate stock levels, manage orders efficiently, and track inventory in real-time. In addition, its powerful analytic tools provide insights into customer buying patterns, enabling businesses to make better decisions. 
Generator B2B is a complete solution, providing the tools and resources businesses need to manage their eCommerce operations from order inception to fulfillment.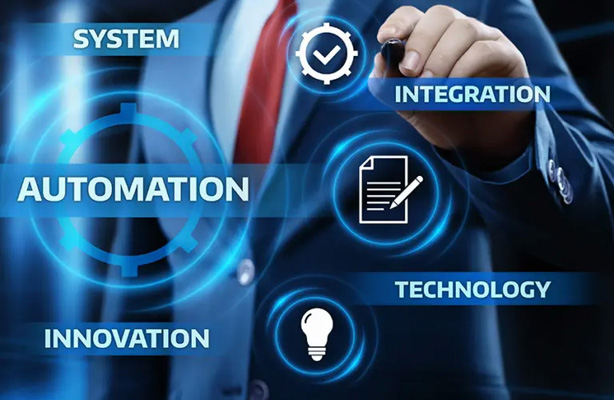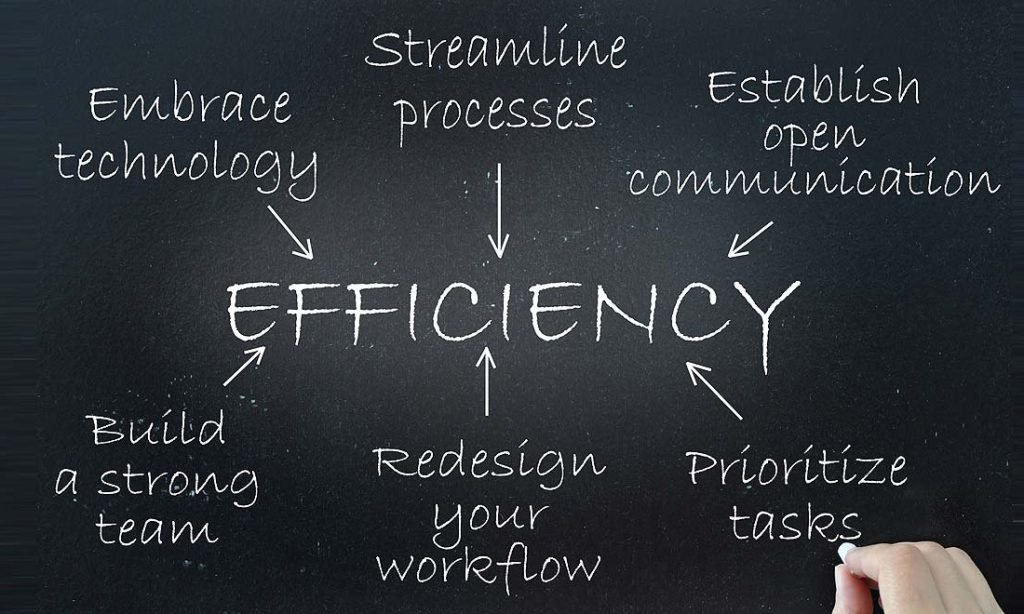 Besides its many award-winning eCommerce features, the Generator B2B platform uses a second tech stack combination for product information management (PIM), digital asset management (DAM), and content management (CMS) to provide unmatched capabilities compared to other B2B eCommerce solutions. 
The PIM keeps all product information up-to-date, organized, and easily searchable, while the DAM ensures that staff have access to the latest images, videos, and other digital assets related to a product. 
The CMS component of the system manages web content, marketing campaigns, and other related tasks.
All of these powerful built-in features work together in effectively streamlining content related processes, making it easier to continuously improve information output, and for customers to efficiently find what they are looking to buy.
The Generator B2B is customizable to your specific business complexities and requirements, providing your business with the feature-rich functionality needed to excel in a wide range of industries, including wholesale, distribution, and manufacturing.
The Generator B2B eCommerce platform ensures your business is equipped to consistently exceed expectations and continuously reach your company's next-level sales growth year after year.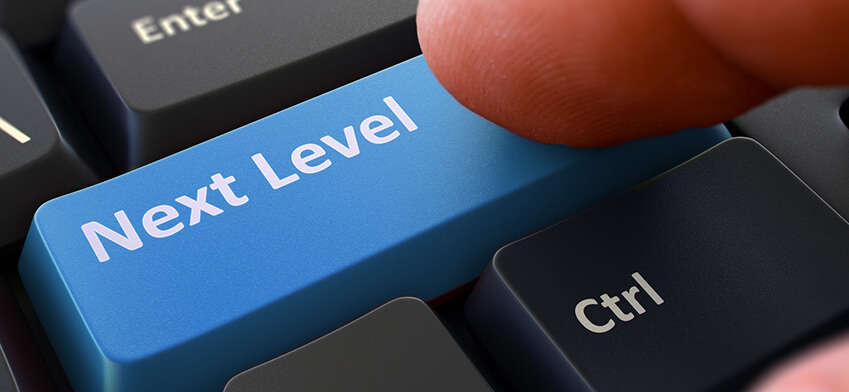 Generator B2B eCommerce Features Include
Customer Experience B2B - Front End
✓ Visitors View: Products are displayed in detail with retail prices
✓ Customers: Customers "log in" to view their customer-specific prices and access features
✓ Responsive Design: Modern design looks and functions great on all devices including phones, tablets, laptops, and PCs
✓ Shop by "Department": Display products within the specific departments
✓ Shop by "Today's Deals": Always be promoting the current sale and special items for a preset length of time
✓ Shop by "Brands": Brand logos are directly linked to the brands; products are shown by category.
✓ Shop by "What's New": Dynamically created by date entered and set length of time as new; directly linked to the latest items
✓ Shop by "Categories": Shop ultra fast (3 clicks max), with the ability to upload category images.
✓ Shop by "Closeouts and Bargains": Consistently present and move overstock or B inventory.
✓ Intuitive Advanced Search:  Faceted Search / Advanced Search Filtering / Predictive Search and full-text search service; delivers top performance and relevance
✓ Search Suggestions: Intuitive drop-down menu of products is displayed and entered in the search field.
✓ Quick Order Composer:  Fast, efficient order entry by model number and quantity. Search shows descriptions and display choices for unknown model numbers.
✓ Customer Specific Prices: Customers see their own confidential specific cost prices.
✓ Quantity Discount Price Breaks: Shows price breaks for volume purchasing.
✓ Price Level Discounts: Set price levels for specific products and assign customers to those levels.
✓ Show Exact Inventory Levels, or Traffic Lights: Display Stock Levels: Green = in stock, Yellow = low stock level (call for availability), Red = temporarily out of stock
✓ Product Comparison Tool: Customers can compare products and view features and prices, side by side
B2B Customer Experience - Account Manager
✓ Applications for Customer Accounts: Customizable forms for detailed customer information
✓ Customized Responder Emails: Customizable auto-responder and email templates for all website customer contact points
✓ Customer Specific Preferences: Personalized website experience sets specific categories on or off, back orders, fulfillment preferences, sort orders, and font sizes
✓ Track Orders: Customers can view orders with status and tracking information
✓ Order History: Ability to view all orders, save, and submit at any time. View all previously ordered products to build reorders faster.
✓ Multiple Languages: The translation option allows customers to shop in a preferred language.
✓ Multiple Currencies: The currency converter option allows customers to view prices in their own currency.
✓ View Modes for Product Display: Grid (4 products across), list mode, or quick view
✓ Informational Pages: Easily add additional informational pages customizable with a rich text editor (WYSIWYG)
✓ Brand Landing Pages: Easily add landing pages featuring your brands' hyperlinked products
✓ International / Export: Establish minimum orders, price levels, terms, payments, and products shown
✓ Set Buyers Access: Customers set up their account information, payment info, custom packing slip, user /staff / personnel access, and preferences
B2B Administration Experience
✓ IMS / OMS / WMS Tech Stack: Combining inventory management with order management and warehouse management ensures a superior fulfillment process
✓ PIM / DAM / CMS Tech Stack: The B2B platform uses a second tech stack combination for product information, digital assets, and content management
✓ Website Tracking: Tracks and reports the products that are viewed by each customer on the website with the time and date
✓ Previous Sales: Shows reps what products the customer has previously ordered in the past, and they are able to see all previous orders when building an order
✓ Comprehensive Web Analytics: Detailed web data tracks and reports on unsold carts, website traffic, trends, and patterns in depth.
✓ Customizable Website Templates: Easily create your own unique website design, look, and feel
✓ Slideshow Banners: Upload slideshow advertising banners with hyperlinks to products or pages
✓ Advertising Banners: Additional revenue may be created by offering your vendors ads for their products and brands per click, or for a designated length of time
✓ Social Media Links: Dynamically creates the ability to share your products on social media.
✓ Customer Relationship Management: Built-in CRM tracks leads, prospects, and customers in detail throughout the entire pipeline and conversion process
✓ Vendor Connect Portal: Allows vendors to provide you with product data, images, etc., speeding time to market while reducing costs.
✓ Custom Access Levels: Set Staff and Sales Rep Access Levels – Grant specific staff levels to access sensitive information, or perform certain functions
✓ Search Engine Optimization: Dynamically created SEO-friendly product URLs. Further enhanced by customizing meta tags.
Visitors see products in detail with list prices – only logged-in customers see wholesale pricing and customer-specific cost prices
Shop by "Today's Deals" – Always be promoting your current sale and special items
Shop by "Brands" – Brand logos directly link to the products
Shop by "What's New" – Directly linked to your latest products
Shop by "Categories" – Shop fast, three-click shopping
Shop by "Closeouts and Bargains" – Consistently sell discontinued, stagnated, and B stock inventory
Shop by "Department" – Display products within the specific departments
Advanced search capabilities – Creates user-friendly and interactive searches
Quick order composer – Fast order entry, by model number and quantity
Customer-specific prices – Customers see their own confidential specific cost prices
Quantity discount prices – Show price breaks for volume purchasing
Level pricing for specific groups
Show exact inventory levels, or traffic lights for stock levels: Green = in stock, Yellow = low stock level (call for availability), Red = temporarily out of stock
Applications for customer accounts and terms – Fully customize your forms to easily get the exact information you need
Customer-specific website preferences – Customers can personalize their website experience: favorite departments, order fulfillment, sort order, view mode, font size
Track orders – Customers and view orders with status and tracking information
View saved orders – Ability to view all orders, save and submit at any time
Multiple languages – Option to allow customers to shop in their own language
Multiple currencies – Option to allow customers to shop in their own currency
Two user view modes for product display – Grid or quick view
Export settings – Establish minimum orders, price levels, terms, payments, products, limits
Informational pages – Customize for any use
Analytics-enabled – Detailed reports that track website traffic in depth
Design your own custom B2B website look and feel – customizable website template
Mobile Friendly -Fully Responsive Web Design
View the website in multiple languages, and currencies
Administration permissions system defining access levels for roles and users
Batch import and export of catalog and customer information
Dropship with customer logo on packing slip
Place advertising banners on websites, track per click or by a designated length of time
Customer groups
Product bundles
Recently viewed and compare products
Shows cross-sell and recommended products
Business to Consumer eCommerce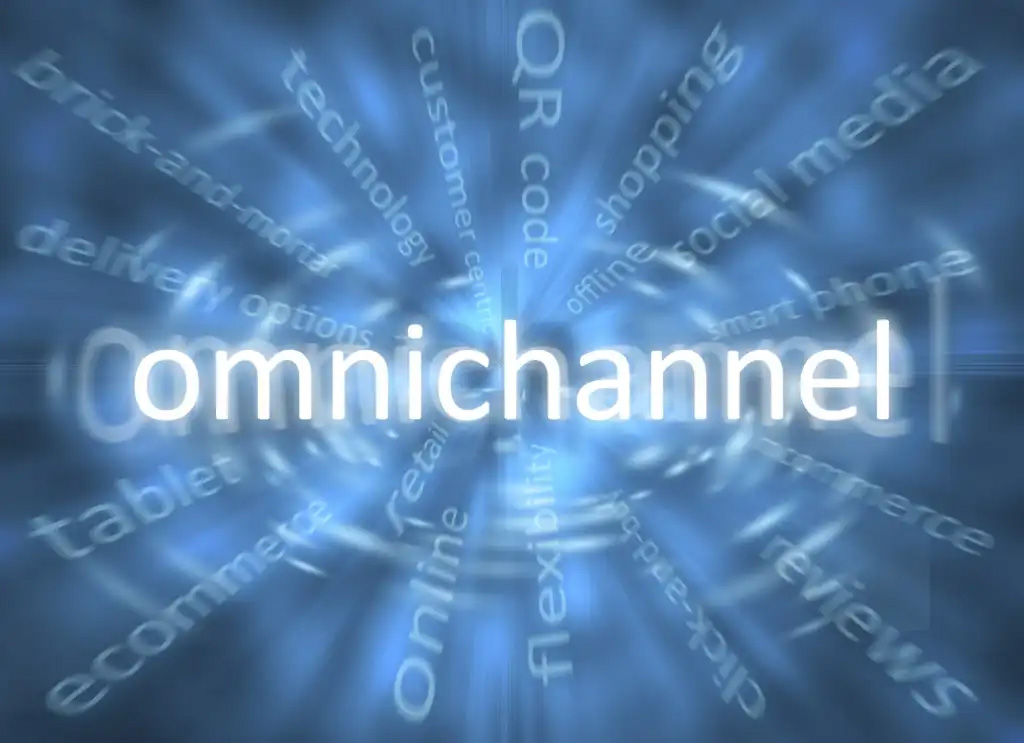 Cutting-Edge Solution's Pro-Active B2C platform delivers the future of omnichannel eCommerce today, with all the tools you need for effective online sales and marketing. Pro-Active Websites offer world-class B2C eCommerce features, without the need for expensive plugins or third-party applications. One monthly fee is all you will ever pay. Compared to other eCommerce products, Pro-Active comes with more features and functionality. The platform performs by automatic feed listing your products and information in their most recent accurate forms in real-time. Pro-Active yields inventory turnover and sales returns by producing ongoing sales cycles.  Pro-Active is a high-tech eCommerce solution with one cost-effective price.
Order Information
View Orders
View Order Details
Edit Orders
View Rentals/Rent to Own Orders
Edit Rentals/Rent to Own Orders
Print Packing Slip
Print Invoice
Export Order Detail as CSV file
Export Orders as an XML file
Have unlimited order statuses (Pending, Processing, Shipped, etc.)
Have unlimited email templates (Customer Welcome, Order Responses, etc.)
Product Manager
Unlimited Categories and Products
Per Category SEO Page Title and Meta Tags
Per Category SEO Customize Page Heading
Cross Sell Products
Have unlimited brands/manufacturers with logos
Product Reviews can be moderated before they are posted
Product Expected Date (for pre-orders or low stock levels)
Set unlimited product options, such as color, size, material, and more
Import Products via CSV
Update Products via CSV
Import Product Refinements via CSV
Select Product Feeds from the Music Industry, Sheet Music and Books, General Merchandise, Door and Window Parts, Paint Supplies and More.
Export Categories
GPM (Gross Profit Margin) Manager allows you to set pricing based on GPM or percentage off.  
Marketing
Unlimited Affiliate or Discount Codes
Unlimited Affiliate Organizations
Unlimited  Products can be placed on sale
Newletter Manager allows for unlimited newsletters 
Customers
View All Customers and Details
Reset Customers Passwords
Send Targeted Emails to Customers
Send Newsletters to Customers
Export Customers as a CSV file
Site Tools
Add Unlimited Informational Pages
Export Products to eBay in one click
Responsive website design
Dozens pre-loaded themes
Create and add your own pages
Rotating banner tool
Drop-down or horizontal menu option
Modify your own template files
Edit HTML and CSS via the admin panel
 
Site Settings
Select from dozens of pre-loaded templates
Default template customizer allows you to set the site colors to your choice
Upload the same or different logos for the site, packing slip, invoice, newsletter and favicon
Select either horizontal or vertical menu
Add custom links to the menu bar
Show categories and brands available on menu
Slide Show Banner with unlimited images with the ability to be linked to products, categories, pages and more
Add links to your social media pages with social media icons
Multiple Shipping Options, including live rates from UPS and USPS
Set Zone Rates, Table Rates, Free Shipping and Store Pick-Up
Payment Options from Authorize.net, PayPal, Net Terms, COD and more
Order Total Module can be customized specific to your needs
Can Set Multiple Tax Zones, Tax Rates, and Tax Classes
Can Enable or Disable Multiple Countries
Accept Multiple Currencies including US Dollar, Candian, British Pound and More
Site Configuration
Customize Store Settings, Shipping Address, Billing Address, and More
Disable Store for Maintenance with one click
Display Product Availablity
Set Manager Override Code
Allow Affliate Login
Google Analytics Code can be entered from Admin Panel
Set Number of Products per Search Results
Display Best Sellers
Recommended Products
Set Length of Time for New Product Age
Set Default Shipping Postal Code
Adjust Tare Weight for Packaging
Choice to Display Shipping Weight
Set Default Size of Small Images and Brand Logos
Set Stock to be subtracted from inventory
Set Re-Order Levels
eBay Export Tool
Allow Orders to Be InfoSynced to Vendors for Fulfillment
Set-Up Unlimted Drawings/Contest
Allow Google Checkout
Enable Scheduler For Teaching, Seminars, Appointments, and More
Create Staff Bio Pages
Enable Auto-Billing for items on repeat orders
Upload your logo and images at any time
Change website text using rich text editors
Create and edit email templates from the control panel
Works in all popular web browsers
Web-based control panel
Enterprise-grade network architecture
Site Statistics
View Number of People Online
Look at Best Sellers
See What Your Most Viewed Products Are
See Conversion Rates
Unsold Cart Manager
Order Statistics
Advanced Features
The website automatically calculates savings and percentages
Set a unique SKU for each product
Set stock on hand for each product option
Cookies save recently viewed items
One click packing slip and invoice creator
"Share This" link drop-down
Inventory & Stock Control
Per-product inventory levels
Detailed sales report shows products purchased ranking
Disables purchasing when out of stock
Export orders in Excel and XML
Shipping confirmation may be sent within order screen
User entered Gift Message
Create unlimited discount codes at percentage or dollar amounts
Editable Tax Rates settings
State-based tax zones
Country-based tax zones
Prices incl/excl tax
Tax rate displays in store
Tax shown on invoices, etc
Sell locally, nationally or internationally
Merchandising
Printable Catalog tool
Complete online checkout system
"Call for pricing" option
One click add to cart
Product comparison tool
Editable order status updates
Email/print invoices
Email/print packing slips
Customer address book
"Share this" pop-up box to social links
Create cross-sells for related products
Product Information Management
Sell physical and/or digital products
Create your own category structure
Individually add products
Bulk import your own products
Dynamically creates Class ID numbers
Parent/Child product capable
Description editing via Rich Text Editor
Description Preview Window
Embed YouTube videos in the product description
Sell/auction products on eBay
Built-in Image Gallery complete with thumbnails
Add downloadable PDF's, spec sheets, audio & video clips
"Call for pricing" option
Built-in rental and lease-to-own module
Create product subcategories
Export products for a bulk update in Excel
Create manufacturers with logos
Add products to unlimited categories
Recently Viewed Products saved in cookies
Sort By Price
Sort by Brand/Manufacturer
Sort by Description
Specify individual item cost
Gross Profit Margin Manager by brand, category, or global settings
Items placed on Special appear on Home Page
Edits allowed for taxable or non-taxable items
Product availability settings
Select in-store or online-only options
Enable free shipping on a global or per-product basis
Create your own unique product bundles
Payment Modules
Authorize.net AIM and SIM Modules
First Data Payeezy
Manual Credit Card Capture
Credit Card + Gift Card
Cash on Delivery
iPayment
Check/Money Order
NOCHEX
PayPal Website Payments Pro (US) Direct Payments
PayPal Express Checkout
PayPal Website Payments Standard
2CheckOut
PSiGate
SECPay
Skipjack Financial Services
Google CheckOut

Check or Money Order
Search Engine Optimization
Custom product URLs
Custom web page URLs
Easy link creation within pages
"Catch all" SEO keyword and phrase editor
HTML easily parsed by search spiders
Per-page optimization (title, META, etc)
Per-product optimization (title, META, etc)
SEO-friendly product links
SEO-friendly category links
SEO-friendly brand links
SEO-friendly search links
SEO-friendly page links
Custom product image alt text
Shipping
Shipping – Real-time rate calculations with major shipping providers
Flat rate shipping per order
Flat rate shipping per item
Free shipping tools
Table rates for weight and destination
Shipping quote estimates
Orders & Checkout
View, edit and fulfill orders from the control panel
Abandoned Cart Tracker
Single page checkout
Archive orders instead of deleting
Free Shipping Module Installed
Shipping tracking numbers
Automatic email order confirmations
Print invoices and packing slips
Automatic New Customer Welcome Emails
Add multiple items to cart
Accepts online payments other than purchases
Take your store down for maintenance
Display products in Multiple Currencies
Track customer communication on one page
Merchandising
Printable Catalog tool
Complete the online checkout system
"Call for pricing" option
One-click add to cart
Product comparison tool
Editable order status updates
Email/print invoices
Email/print packing slips
Customer address book
"Share this" pop-up box to social links
Create cross-sells for related products
In-store Order Pad feature
"Other customers bought…" dynamically created
Add links to Social Networks in the header, footer, and columns
Create and email a wish list
Social Shopping
"Like" button for Facebook
"Follow Us" on Twitter
Product Reviews
Product reviews may be edited
Tell a Friend
Share your Wish list with friends
Create accounts any time while browsing or during checkout
Guest checkout
Online order status and history
Recently ordered items
Address Book with default billing and shipping addresses
Customers may create wish lists
Newsletter subscription management
Marketing & Promotions
Displays abandoned carts
Built-in Contest Manager
Create discount codes
Discount codes may be split for selling to organizations and schools
Cart Discount Tool allows global discounts and dollar thresholds
The "Dangling Carrot" tool tells how much more for free shipping
Affiliate and discount codes
Marketing & Promotions 
Customer Loyalty Rewards Tool built in
Google Analytics codes may be imported
Sell Gift certificates
Built in lesson/appointment reservation system
Affiliate creation capabilities
New products lists automatically by category
User-defined top sellers list
Quick or Advance Search options
Events Calendar
Newsletter creator with a signup box
View Cart Links
My Account Links
Robust Help/FAQ page
Video Tutorials for Training
Displays multiple currencies
UPS, USPS, FedEx
Define your own shipping rates
Add handling cost to orders
Email Marketing
Instantly generate Newsletter Blast
Built-in Newsletter Creator with a sign-up box on the home page
Export code for third-party bulk email tools
Content Management System
100% browser-based
Create your own pages
Display returns policies, etc
Easy-to-use rich text editor editor
Contact Us page
Easy category management copy/move functions
Enter new customer details
Export customers to TXT file
Status updates are sent to customers via email
Images & Photos
Upload an unlimited number of photos
Add photos from your computer individually or in bulk
Automatically generated photo gallery
Photo thumbnails on product pages
Images & Photos
Per-image alt text and description for SEO capable
Thumbnail photos are created automatically
Open large images in a lightbox window
Share photos between products
Additional Features
Mobile Commerce Friendly
Complete HTML/CSS design customization
Multi-Currency Support
Built In Reporting
See who is online at any time
Products Viewed Ranking
Products Purchased Ranking
Detailed Customer Purchase Summary
Unsold Carts Tool
New Customers Report with Conversion Rates
Overall Order Statistics may be set by date range
Google Analytics Integration
Hosting & Security
Level 1 certified PCI compliant
Enterprise-grade network architecture
SAS type II certified data center
Hacker deterrent security provisioning
The Generator IMS / OMS / WMS
IMS Inventory Management System
OMS Order Management System
WMS Warehouse Management System
Deliver Extraordinary Every Step of the Way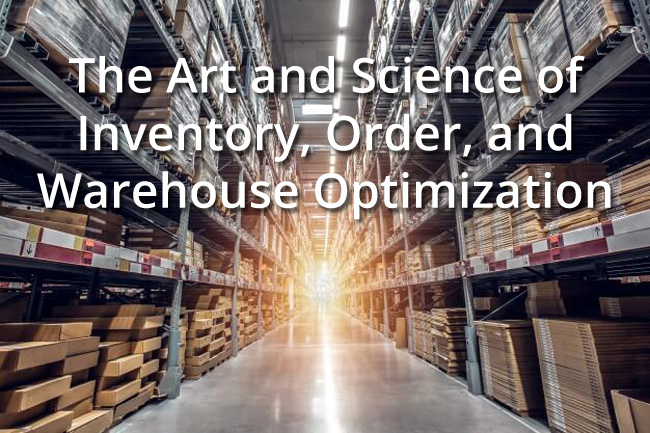 The Generator provides an unparalleled level of functionality into your inventory, order and warehouse movements by uniting IMS, OMS and WMS. With this cutting-edge tech stack, you will appreciate a seamless experience with predictable outcomes at every stage of the process. Not only does this new approach allow for reduced overhead costs, but it also creates the highest level of efficiency allowing you and your customers to be aware of inventory and order status at all times, along with the confidence that there will always be enough stock in the available in the pipline so orders will move swiftly and smoothly throughout the entire fulfillment process.
The Generator tech stack also enhances data collection and reporting between modules. The platform and offers integrations other systems, and with third-party logistics to further reduce transportation costs and acquire real-time accurate shipping rates. With the Generator, your business never has to miss a beat!
More Than End-to-End Fulfillment
The Generator IMS, OMS, and WMS is a powerful tool that allows businesses to better manage their entire order fulfillment journey, from the moment an order is placed to its delivery to the customer, and everything in between.
In this ever-evolving omni-channel business world, customers have come to expect a seamless experience when placing orders. Therefore, it is essential to keep them updated at each step of the journey with emails, texts, or other means of communication. These touch points are key to providing an exceptional customer experience and securing customer loyalty and reocurring revenue. With the Generator businesses can coordinate inventory management, order management, warehouse management, packaging, and shipping, while also giving constant visibility into an order's progress.
Ultimately, the Generator's IMS, OMS enables businesses to accurately control all aspects of inventory, automate redundant processes, speed the processing of orders through the warehouse, and streamline work flows, leading to a more precise, efficient, and timely delivery of the orders.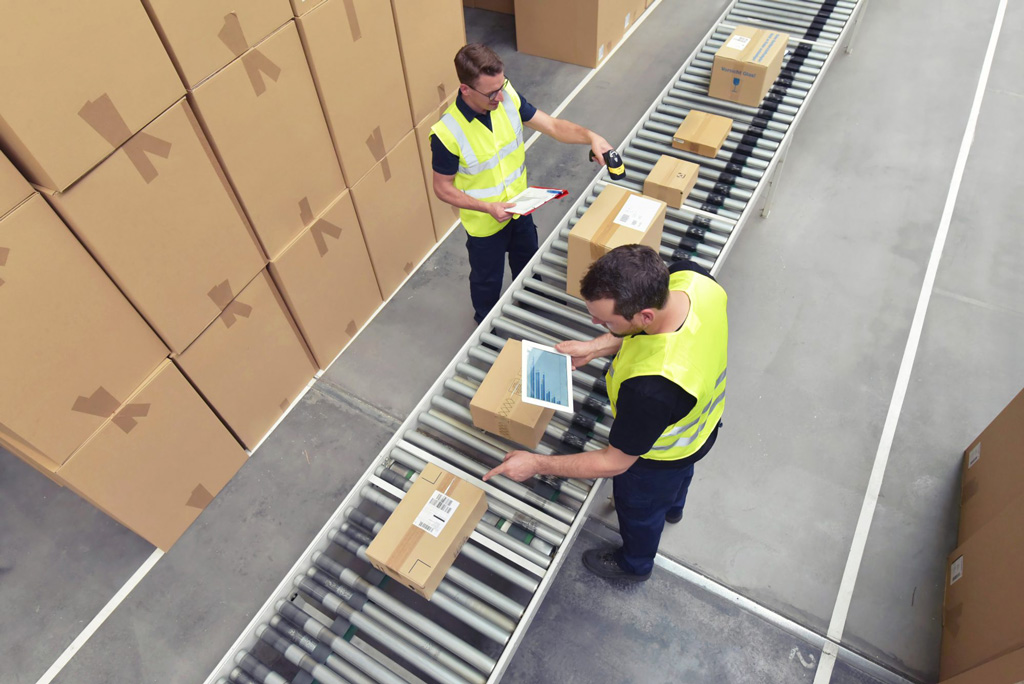 The Generator IMS / OMS / WMS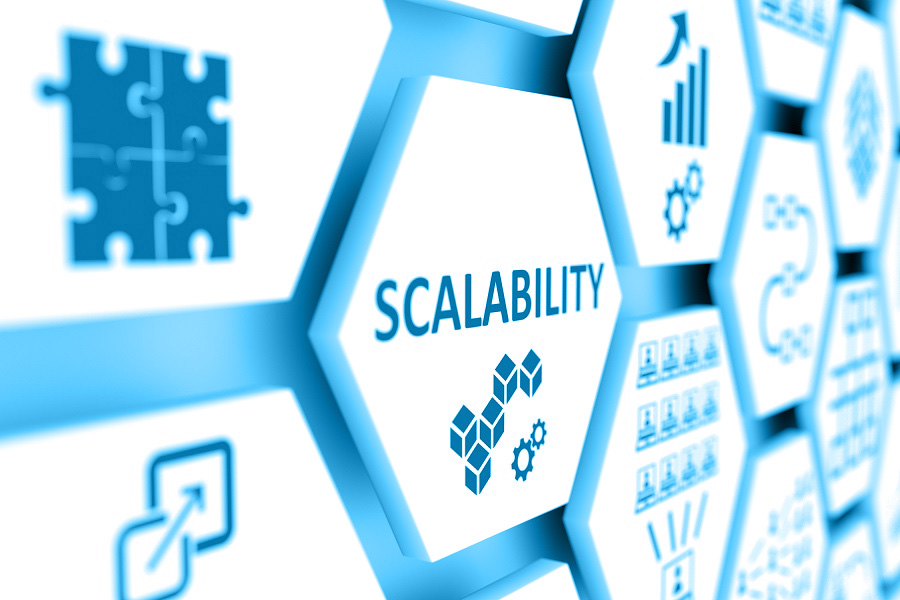 The Generator is designed to provide easy scaling as the business grows and requires more inventory, order and warehouse management functionality. The platforms modular architecture allows for easy integration of new modules as needed, and the ability to expand the system with new features and functions that meet the needs and requirements of a growing business. The system is also optimized for performance and can handle large volumes of orders and data with ease. The platforms ability to integrate with other systems makes it possible to easily extend its reach across the entire business. All of these features make the Generator an excellent choice for any business looking to scale their inventory, order and warehouse management capabilities.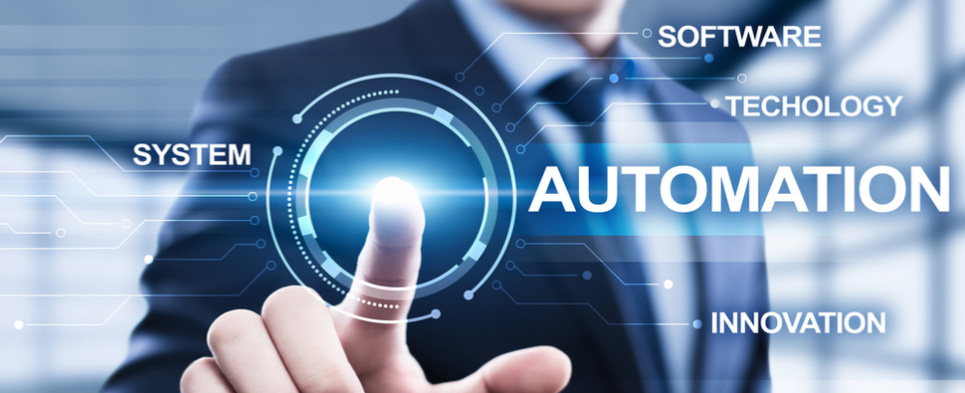 Automation built into the Generator provides a comprehensive stack solution that enables businesses to manage their inventory, order and warehouse more efficiently. The Generator automates the entire process, from ordering, tracking and managing stock levels, to automated purchasing rules, automated optimum inventory levels and alerts, to providing real-time visibility into inventory levels and movements. This automation eliminates redundant tasks and the need for many time consuming manual processes, saving money while ensuring accuracy and reliability. Automation also helps to better monitor and manage all steps in the end-to-end fulfillment process, reducing back orders, and allowing for more efficient replenishment and forecasting.
Utilization or Integration with the Generator allows businesses to easily track and make informed decisions about the inventory, order fulfillment and warehouse operations. The Generator integrates with existing modules such as, B2B and B2C eCommerce, Marketing Automation, Multi-Store Turnkey, PIM /DAM/ CMS, etc., and many accounting and other third-party Enterprise Resource Planning (ERP) systems. This integration allows businesses to have more accurate data from multiple sources, saving them time in the decision-making process. This system also provides real-time access to inventory information, allowing businesses to quickly adjust their supply chain operations. Additionally, the Generator can provide automated stock orders and notifications enabling businesses to respond quickly to customer demand, and reduce the risk of back orders and lost sales.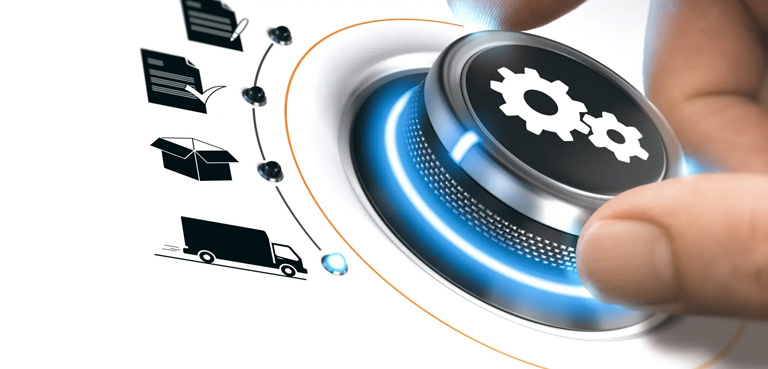 Analytics plays an important role in the Generator. With the use of analytics, the system can track and analyze customer information to identify trends and make better decisions. By tracking customer data, the system can also predict customer demand and improve stock levels. Analytics also allows the system to make more informed decisions about inventory levels and stock availability. As a result, businesses can reduce overhead costs by having the right amount of inventory on hand at all times. The use of the Generator's analytics also enables businesses to better optimize their inventory, order and warehouse management processes, which in turn increases efficiency, productivity and profitability.
The Generator platform is cloud based and built to handle high-volume transaction processing, while providing a reliable, secure, and resilient system. The system is designed to scale up, allowing it to manage larger datasets. With its next level robust architecture the Generator system is built to optimize and enhance all the processes of your inventory, order and warehouse management.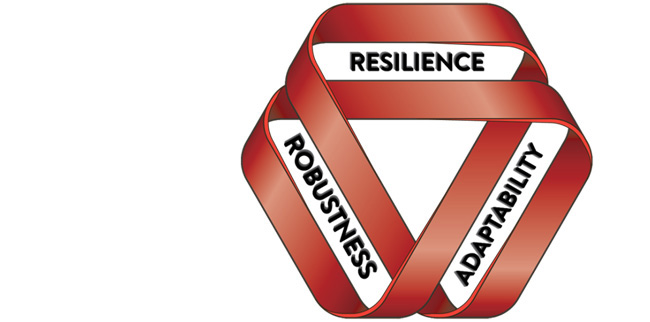 The Generator IMS / OMS / WMS Features
✓ Automated inventory management: Track inventory levels in real-time, reorder points, and stock replenishment to quickly identify any discrepancies.
✓ Barcode scanning: Quickly scan items for accurate inventory, fulfillment, and tracking.
✓ Multi-location support: Manage inventory across multiple locations, so you can easily track inventory levels and transfers
✓ Automated order management: Quickly and accurately manage inventory, order fulfillment, and shipping with minimal manual intervention.
✓ Automated Billing and Invoicing: The set-up of rules for the automation and sending of invoices to customers on a one-time or recurring cadence that you set.
✓ Flexible Automated Order Processing: Allows for the processing of drop-shipping, split shipments, and back-orders.
✓ Automated Replenishment: Leverage integrated demand forecasting, inventory management to create automatic replenishment plans and orders.
✓ Automated Inventory Kitting: Components of items within a kit are shown through the assembly process.
✓ Order tracking: Track orders from the time they are placed to the time they are delivered.
✓ Customer management: The Generator's built-in Customer Relationship Management (CRM) is included, featuring detailed customer and sales pipeline.
✓ Vendor management: Manage vendors, their products, and purchase orders, so you can easily keep track of what you need to order and when.
✓ International Business: Export packing documents are complete with the country of origin and Harmonized Trade Codes.
✓ Integration: Integrate with other systems, such as accounting, ERP, shipping, and customer relationship management (CRM) systems.
✓ Mobile access: Access your inventory management system on the go, so you can stay on top of your inventory levels no matter where you are.
✓ Shipping and Receiving: Track and manage all steps including inventory, picking, put away, location, shipping and tracking
✓ Warehouse Layout and Design: Assign products to the proper location to maximize efficiencies and speed up order picking and fulfillment.
✓ Automated Cycle Counting: Using barcodes for tracking inventory levels and their movements automates the management side of inventory control.
✓ Automated Returns Processing: Reduces the time and labor needed to manage returns.
✓ Reporting and analytics: Generate reports and analyze data to gain insight into your inventory levels and trends.
✓ Security and Compliance: PCI complaint customer data with secure authentication and encryption to ensure secure transaction
Generator Digital and Print Marketing Automation
The Generator Marketing Automation is a powerful tool for businesses who want to maximize their marketing production efficiency, accuracy and repeatability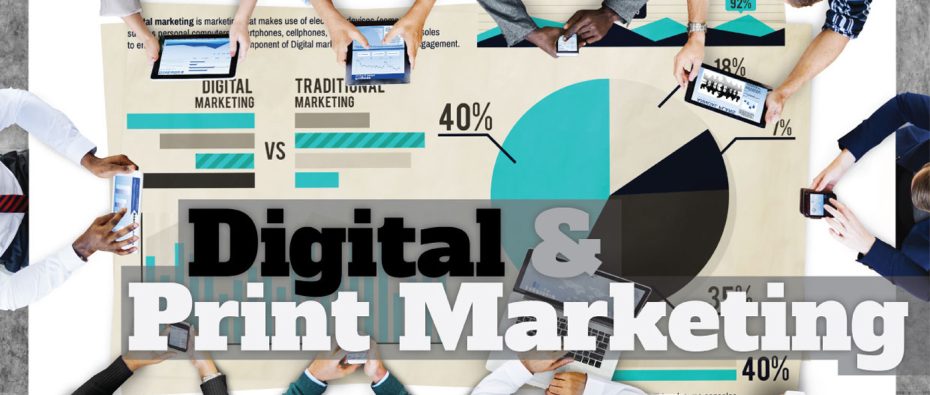 By utilizing The Generator Marketing Automation platform as a centralized reliable source of truth, companies can quickly and easily generate custom publications in both digital and printable PDF formats, complete with product hyper-links and customer-specific versions with pricing. This ensures that all of their marketing materials, such as catalogs, sales flyers, ad circulars, order forms, price lists, etc., are up-to-date and accurate. In addition, it can also be used to create targeted emails, drip campaigns and automated sales cycle contacts, making it a great tool for omni-channel marketing strategies.
The Generator makes it possible to create marketing materials virtually instantly!
Create Custom Digital and Print Catalogs in Minutes
If you bought or sold products using a catalog, then you understand the importance of having an automated software system like the Generator that can dynamically create complete custom catalogs for both digital and print output in minutes.
With the Generator's automated catalog creator, companies can quickly and easily create custom catalogs that are tailored to their specific needs. This new automation significantly saves time and money in catalog production and in all associated overhead, verses catalogs done "the old fashioned way". The system further increases its value by dramatically speeding up the time it takes to get products to market.
The Generator's ability to create fully customizable catalogs instantly for digital or print output allows companies to focus on other aspects of targeted sales, marketing and customer service.
By using the latest Cutting-Edge technology, companies can create and deploy catalogs that are visually appealing and easy to navigate virtually instantly, this attract more customers and increase sales.
The Generator also offers a number of other benefits, such as improved content management, faster time to market, streamlined production work flows and reduced redundancy. This can result in improved accuracy and significant time and cost savings for businesses. It allows businesses to create and distribute more content than before, enabling them to reach more customers and build brand recognition.
The Marketing Automation Generator is an invaluable asset that will help businesses take their marketing strategies to the next level.
Generator Digital and Print Marketing Automation​ Features
Instantly create digital and printable marketing materials, including print catalogs, order forms, price lists, postcards, and tri-fold sales flyers
Easily create automated sales cycles, which send scheduled marketing material and follow-up emails to help convert leads into customers
Reach large numbers of contacts quickly and cost-effectively with email marketing campaigns tailored to their specific needs
View reports about campaign views and link performance to help measure success
Create unlimited marketing lists and populate them manually or via dynamic criteria
Templates and comprehensive customization tools for your email blasts and print materials

Create, manage, and sort multiple email campaigns and easily view their statistics

Variables that allow content to be personalized for each recipient
Detailed sales and inventory statistics and reports
Ability to create and execute automated campaigns
Real-time segmentation capabilities
Social media integration
Rationalization and targeting capabilities
Marketing automation workflow builder
Automated segmentation and targeting
Robust customer journey mapping capabilities
Optimization of campaigns and campaigns performance tracking
Generator PIM / DAM / CMS
PIM Product Information Management
DAM Digital Asset Management
CMS Content Management System
Creativity and Productivity Tech Stack
Product Information Management System (PIM): With the Generator PIM, you'll be able to quickly and accurately manage product data in one centralized platform, allowing you to easily share product information across multiple sales and marketing channels. PIM is the first part of the Generator tech stack that streamlines productivity and increases efficiency.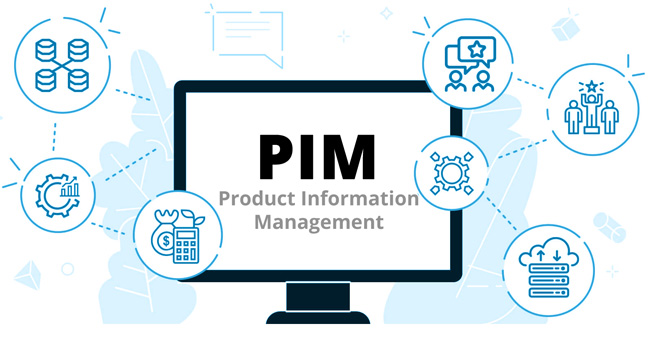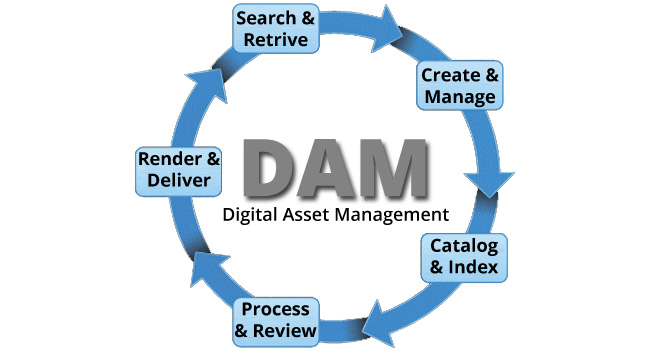 Digital Asset Management System (DAM): By integrating DAM into the Generator's tech stack, you'll have simplified access to all of your digital assets, allowing you to easily find, store, share and manage digital files. 
The Generator DAM makes it much easier to keep track of all your digital assets in one centralized place.
Content Management System (CMS): With the Generator tech stack inclusion of a CMS, you'll also be able to more effectively manage and maintain your website's content from a single platform. 
The Generator platforms automation gives you the power to create, edit, and publish content quickly and efficiently, making it easy to keep your website(s) up-to-date, and produce more sales and marketing contact.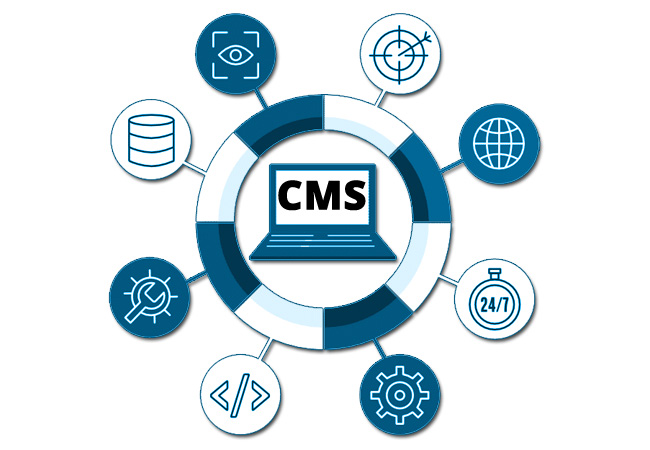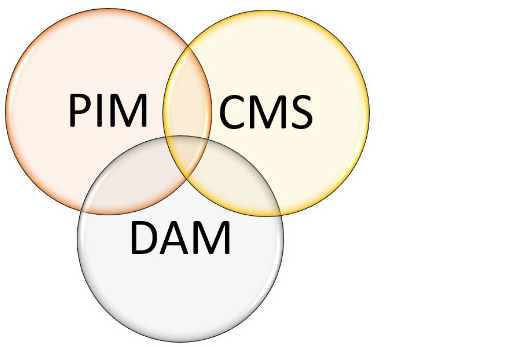 The Generator's combination of these three technologies will allow you to easily and efficiently manage all your product data, digital assets and website content in one place. 
This Generator tech stack will save you time and money, while also giving you the power to instantly update your products, digital assets and website content from one platform.
By utilizing the Generator PIM / DAM / CMS combination, businesses can quickly and accurately create and publish product related sales and marketing content, both digitally and in print materials.
This Cutting-Edge technology stack combination is an advantageous strategy for swiftly launching projects and for continuing to effectively expand them.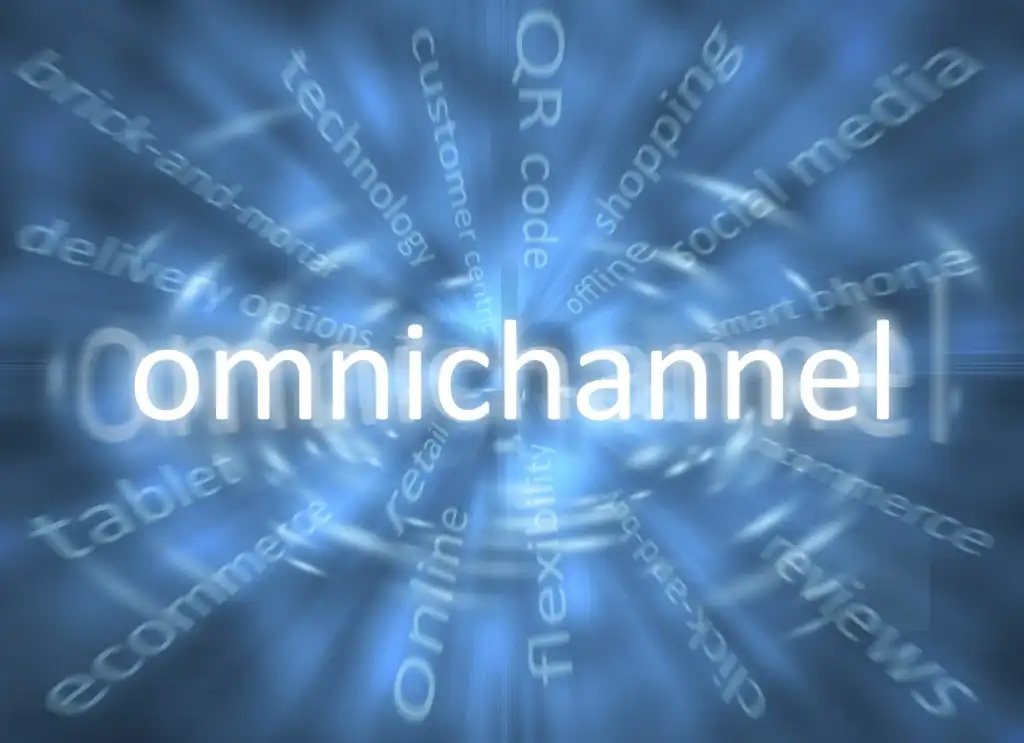 By integrating the Generator PIM system with the DAM and CMS, a single source of reliable and up-to-date data is ensured, allowing for a faster and more effective work flow, and the integration of all sales and marketing channels. 
This powerful synergy of the three tools not only makes the overall work flow smoother and more efficient, but also helps to save both time and money in the long run.
The Generator offers a centralized hub for product information, digital assets and content which is necessary for working on websites, catalogs, brochures, ads, price lists, order forms and other sales and marketing materials.
This interactive combination effectively simplifies the process of content creation, customization, removing redundancies, and speed up publication time – which ultimately reduces production time and all associated costs.
The Generator systems single source of truth ensures that the information is always correct and up to date, resulting in a more agile and efficient work flow that intuitively connects with all of the company's sales and marketing channels.
The Generator's utilization of this effective PIM / DAM / CMS combination has the ability to maximize efficiency and increase productivity to create and update e-commerce websites and brand marketing.
By centralizing product information, digital assets, and content management in one place, the Generator simplifies the process, eliminates repetition and accelerates the publication process, while also significatly reducing the time and money spent on production.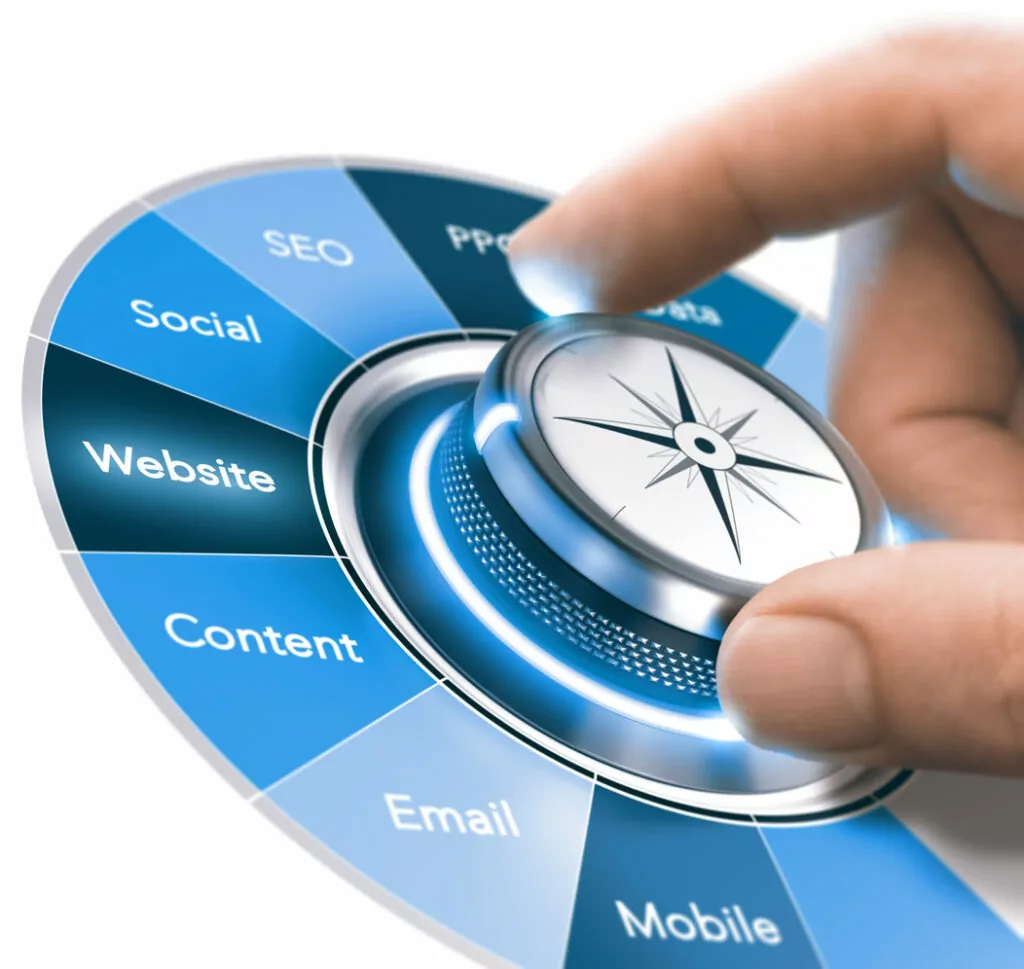 The Generator Multi-Store eCommerce Platform
What is Multi-Store eCommerce?  The Generator's Multi-Store eCommerce is an extraordinary feature that allows suppliers to manage multiple storefronts from a few, to dozens, hundreds, or thousands of eCommerce websites filled with your products from a single back-end admin.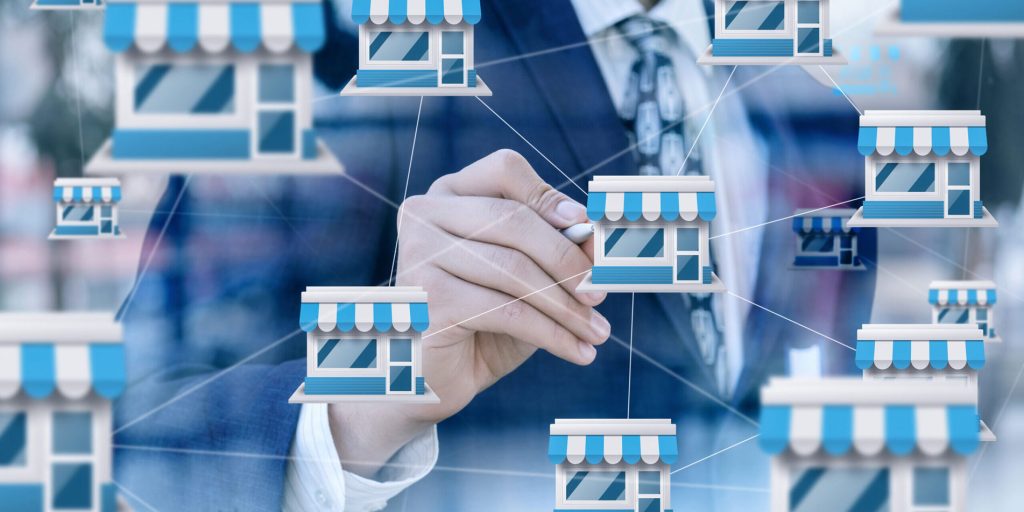 With just a few clicks, instantly create world class feature-rich websites for your company from one single platform for all your brands, niche or regional eCommerce, complete with pre-loaded and always-up-to-date products, prices, inventory and sale items, speeding time to market, reducing all associated costs and increasing overall profits.
The Generator multi-store platform also provides the unique ability to simplify eCommerce for your resellers by create a white-label program of websites, niche, brand stores, in-store retail kiosks, buying groups portals, or regional eCommerce stores with customer specific products and pricing to drive more sales for both you and for your resellers 24/7/365.
Cutting-Edge Solutions offers multiple types of eCommerce website platforms for resellers to connect with your data on any budget. 
The Generator can connect your product data feed seamlessly with Pro-Active websites, Showcase websites, or to your resellers existing website platform of: Shopify, Magento, Big Commerce, and Woo Commerce.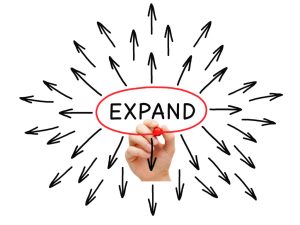 With the Generator's multi-store comprehensive industry leading capabilities, any eCommerce strategy can easily be adapted
Generator Multiple-Store eCommerce (eNetwork) Features
Generator Marketplace Automation

The Generator Marketplace Automation is the turnkey solution for merchants looking to accurately sell and manage their inventory and across multiple marketplace's and online websites efficiently.
The Generator's built-in automation processes speed time to market, ensure inventory accuracy, reduces redundancy, streamlines fulfilment, and effortlessly reconciles payments across multiple marketplaces for FBA or merchant fulfilled orders.
Selling your products on major marketplaces can lead to incredible gains in revenue at the bottom line.
With the Generator's Marketplace Automation control center, you can instantly synchronize your inventory across multiple marketplaces simultaneously as well as all your eCommerce websites (B2B and B2C),in an accurate manner allowing you to avoid overselling, and manage your product data from a single source of truth. 
Furthermore the Generator control center enables you to dynamically pull the right marketplace categories and all relevant data fields necessary to create high-volume listings with always up-to-date specific or advanced pricing capabilities.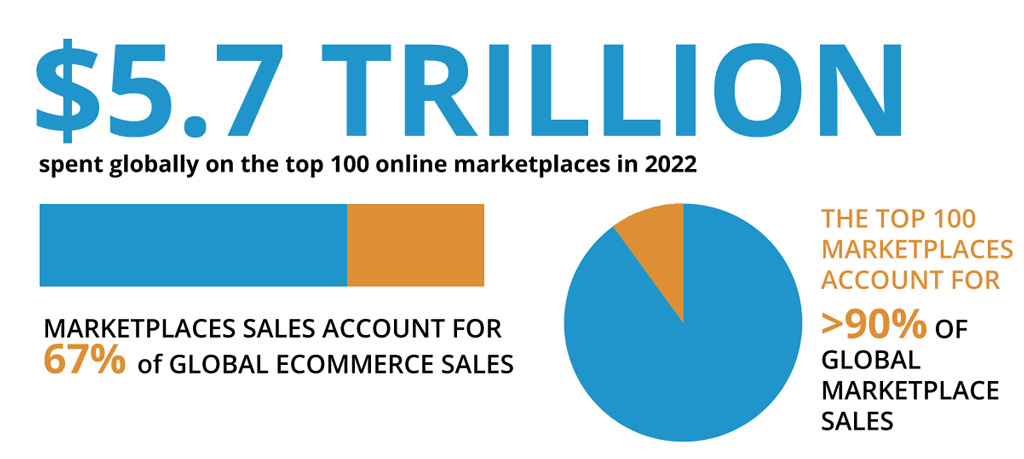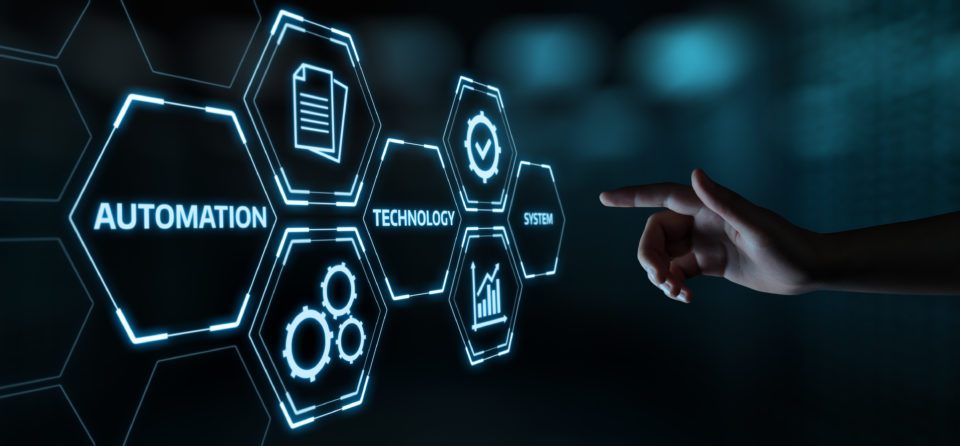 With the Generator's capabilities, merchants can keep accurate inventory across all their marketplaces, making sure customers always have the correct stock levels. 
The Generator platform's automated payment reconciliation receives bulk payments from marketplaces and can be enabled to pay down each specific order/invoice, saving valuable accounting time and money on thousands of transactions, allowing merchants to keep on top of their finances.
The Generator Marketplace Automation can easily integrate with your other existing systems, enabling merchants to effectively manage all marketplace sales in one place. 
The platform's streamlined do-it-one-time work flows are key to efficiently managing your listings, reducing redundancy, order fulfillment time, and associated overhead costs all while maintaining product / brand consistency.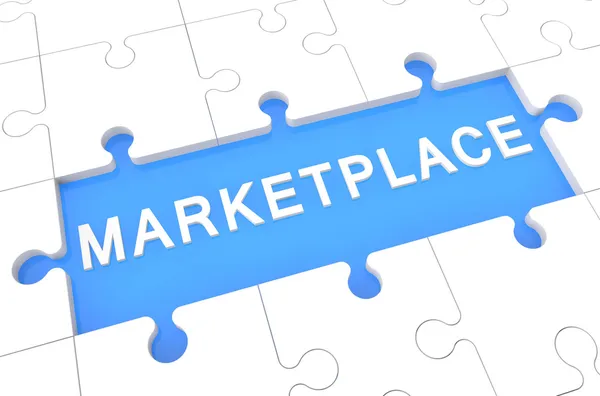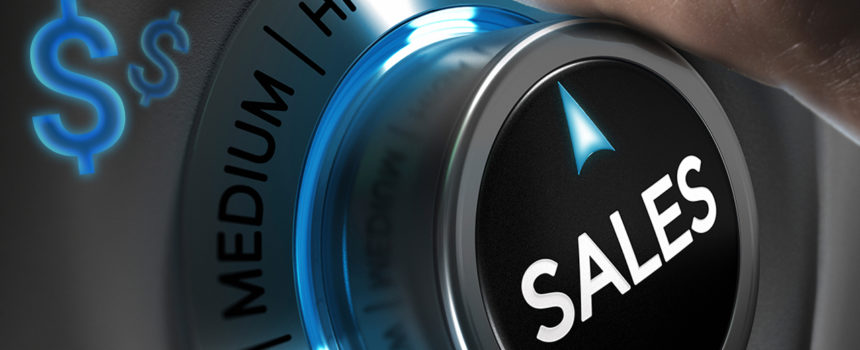 The Generator Marketplace Automation is a complete turnkey solution that enables companies to substantially increase their bottom-line sales, and achieve serious marketplace success.
The Generator Marketplace Automation also works with FBA Fulfillment by Amazon and other marketplace fulfillment programs.
Generator Marketplace Automation Features
Leverage a complete view across the entire customer life-cycle to optimize your relationship with each individual customer
Phone system integration with auto-dialing, to increase call contacts and speed efficiency, complete with call logging, time, date, and notes
Role-based defined roles and permissions for users, such as what they can get access to and what level of access they are allowed for each page.
Automated Sales Cycle – schedule a cycle of automated emails and targeted information to specific customers increasing contact between your sales calls
Lead management to build prospects into customers
Easily view detailed customer account history, active orders, and most purchased items
Compile sales representative call lists
Logs sent customer emails
Product-specific and price-level quotes
Task scheduling and calendar
Intuitive reporting and dashboard
OLD Vendor Connect Features
Vendor Connect is a secure portal for vendors within the Generator for integration with products and purchasing
Vendors can log in to upload and maintain their product content and data
Products uploaded by vendors are held in a staging area to be approved and finalized
Reminder emails can be automatically sent to vendors on a timed basis requesting their assistance in updating their product data
Our distributed order orchestration enables companies to smoothly process orders to multiple vendors for fulfillment
Optimizes enterprise-wide inventory
Delivers speed to market
Comprehensive: The Generator is an innovative suite of modules that provide comprehensive applications to better manage all aspects of the business
Scalability:

Flexible and customizable with a company's needs, allowing it to grow with the company as it expands

Automation: Able to automate many of the redundant processes that are traditionally done manually
ROI: Affordable for any size business. Cost-effective system and operational efficiencies that save significant time and money overall
Collaboration: Enables collaboration between departments, allowing for more streamlined, efficient, and effective workflows
User Experience: Provides a user-friendly interface and experience for employees, customers, and partners for easy utilization
Integrations: Integrates with hundreds of other existing systems, allowing for a seamless flow of data and information
Globalization: Global ready with multiple languages, currencies, value-added tax (VAT), country of origin, and Harmonized Tariff Schedule (HTS) codes
Analytics: Data-driven insights, analytics and reporting capabilities that allow businesses to make more informed decisions
Data Security: PCI compliant enterprise-level secure environment for the data storage and processing of large volumes of orders
Fast Flexible Deployment: With over 20 years of experience, we are committed to working with your team to ensure swift and efficient deployment